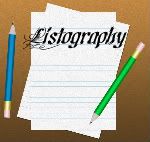 I so wasn't going to do this one. It's a bit silly isn't it, after all? So I went to bed after reading some of the other entries (all available for viewing at
Kate Takes 5
) and things kept popping into my mind just I was dozing off. Well you don't ignore your Blog when it calls you urgently in the middle of the night so up I got...
Five things I would like to be reincarnated as:
1. The twins - Hindsight and Insight
. They work together. When Hindsight tells you what will happen if you follow a certain doomed direction, Insight tells you that even though the situation is slightly different this time Hindsight still knows what he's talking about. I'd never make a wrong decision, a dodgy investment, or a stupid move. I'd be made.
2. A juicer
. I'd have to eat healthily then. I mean you can't juice a box of chocolates, a slice of cake or even a plate of chips.
3. A mermaid
. Whereas in this life I just get on with it and sort out my own problems, there are those women - usually with flowing locks and floaty long skirts so you can't see their (lack of) legs - who in the face of a crisis, will stand in the centre of the room wittering, "how could I have been so silly...?" Meanwhile everyone (male and female) is rushing around trying to fix things for them, gathering whatever they need, seeing to their children, falling over themselves to make it all better for the (I'm convinced of it) mermaid. I want that.
4. A small bottle of water
. Lets face it, they get taken everywhere these days. No celebrity, A-lister, Royalty, or just plain billionaire, ever leaves home without their little bottle of water. Just think of the places I'd go and the people I'd meet. And then I'd 'spill' everything to Hello Magazine and retire comfortably on the pay-off.
5. Google Translate
. I'd be able to read everything in almost every language in the world. I'd be highly sought after by diplomats, scholars and global businesses. It's true that no one will understand a word I say but you can't have everything.