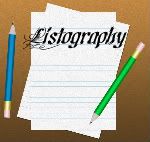 5 Reasons I know...
5 Reasons I know I'm not starting a detox today
1. The potatoes I bought yesterday for the magic eat-all-you-want soup turned into chips before I had time (or inclination) to make the soup.
2. The ketchup I ate with the chips isn't on the detox diet list - should have eaten them with cayenne pepper and maple syrup I think.
3. The plumber who fitted my new tap in the bathroom nine months ago, at great expense because he bought me the
best
most expensive tap on the market, and who assured me it was still under guarantee when it broke, told me he would fix the new one if I went to Plotsk to pick it up. I don't have a car and though it may not actually be Plotsk but it might as well be. I shouted at him, he told me I should be thanking him, I threatened him with my local huduyu fb group, he put the phone down on me, I burst into tears. Contacting him in the first place was my
'step out of your comfort zone'
assignment for #LifeCircle. #Lifecirclefail and go searching for comfort in the fridge.
4. There was some chocolate left and I've already had the talk with DD about how we're not having anymore sugar at home for a while (she ate far to much over Purim and even she told me it was too much in the end). So who's going to eat it if I don't finish it off? I cannot waste food.
5. Was offered a slice a cake to celebrate someone's birthday at work. Well it would have been rude not to.